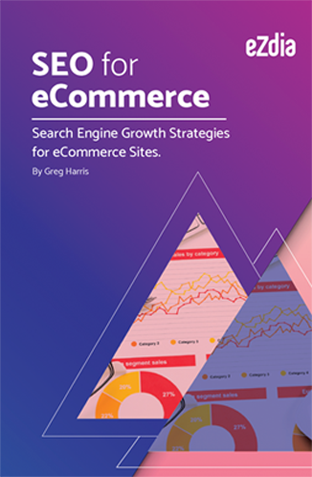 Why standard Search Engine Optimization (SEO) strategies simply don't create the results that eCommerce sites require. Instead, we propose numerous shifts in strategy that generate more revenue.
After reading this book, you'll learn:
How to optimize a site for a customer's full buying journey?
How to optimize a site for revenue instead of just traffic?
How to optimize a site to measure your Return on Content Spend?
How to balance your paid and organic strategies?
What others have to say about the book
I was so impressed with [SEO for eCommerce] and wanted to give you kudos. It is well organized, insightful and easy to understand. Thanks for a great read.
eZdia offers a wide range of free SEO tools. All you have to do is ask!
Share of
Commerce
eZdia will estimate your organic market share. This reporter estimates the share of sales specific to an industry or market.
Competitive
Analysis
eZdia's competitive analysis is a deep metric dive into the client's site as compared to its top competitors. The report is designed to find opportunities through client strengths and competitor weaknesses.
Keyword Competitive
Analysis
eZdia starts with a family of keywords and analyzes the overall competitiveness of these keywords in order to build hypotheses about what it will take to displace competitor positions.