The first official act back in 2012 was to fold up the table tennis table that occupied the bulk of founder Deepak Goyal's garage in the heart of California's Silicon Valley in order to make room for the newly founded eZdia. Along with co-founder Alok Jain, eZdia's early days leveraged Deepak's software experience, Alok's SEO for eCommerce experience and typically ended with a competitive table tennis game.
Today eZdia operates around the world in 12 different languages with in-country content teams that have touched millions and millions of pages. Headquartered in Fremont, California, the eZdia team houses its Innovation and Development Centers in New Delhi, India.
"So much has changed since our founding. We live in a world where the most competitive content wins and we've invested heavily in researching content techniques that attract, engage and help visitors convert into customers."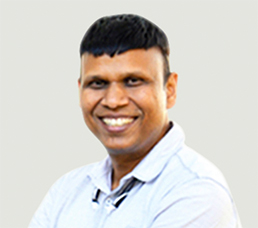 Deepak Goyal
CEO & Founder
eZdia, Inc.