At the heart of every successful organic content strategy lies a successful keyword research effort. Keyword strategies are tailored to both the sales strategy and the page type. As the graphic below illustrates, a Buyer's Guide might be optimized for search volume while product detail pages put more emphasis on keyword value.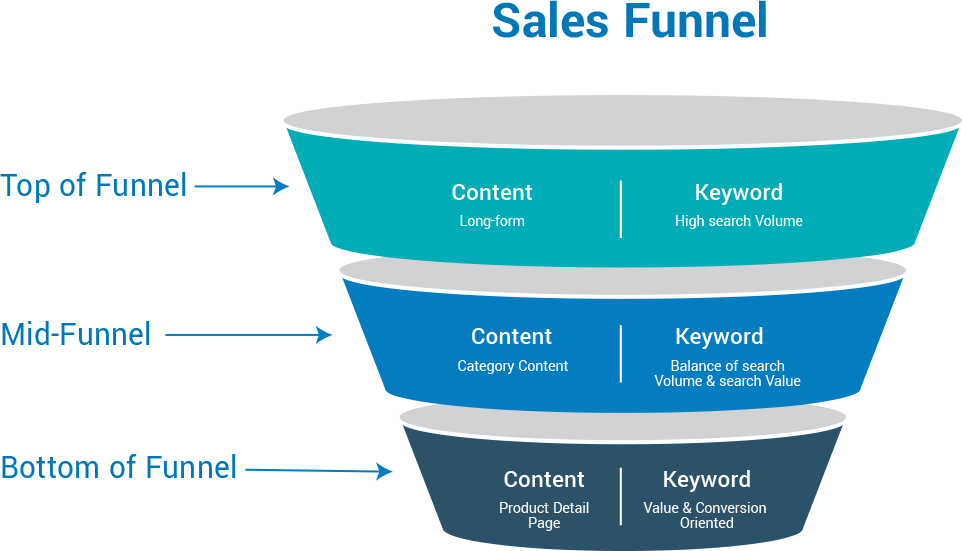 Keyword Research is the nucleus of any organic content strategy. Since only the 10 best search results typically get a click-through, getting to page one requires a keyword comparative competitive analysis. It's not enough to just find the best keywords. The process requires identifying the best opportunity to dominate page one. While some use automated keyword research services, eZdia consistently outperforms automation using its Intelligent Automation strategy that empowers keyword research professionals instead of replacing them delivering better quality with optimal efficiency.
eZdia's offers a free Keyword Competitive Analysis for eCommerce sites.