Free Content Audit Report To Improve Search Engine Ranking & Convesions
Content audit is a measure of the product page's discoverability. Factors, such as titles, descriptions, and other pieces of information like key attributes, rich media, reviews, are used to determine the page's quality score. The audit provides an estimate of how optimized a product page is for Walmart's search algorithms. It is based on eZdia's experience working with thousands of brands over the course of several years. Improving the product page's Content Quality Score will help get an item in front of more shoppers, by increasing traffic, which will lead to more sales and conversion opportunities..
Enter the form below and we will get back to you with your Free Content Audit Report.
How Your Report Will Look Like (Sample)

Content Health Analysis
Our team at eZdia has reviewed over 411 product pages belonging to Protein & Fitness category on Walmart.com and we have found the following content gaps, which might be blocking the growth of organic traffic and sales of these product pages.
411 Pages Analyzed on Walmart.com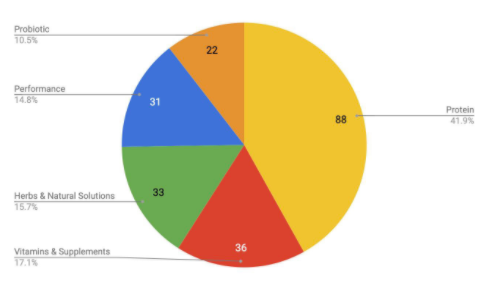 Overall Content Health Score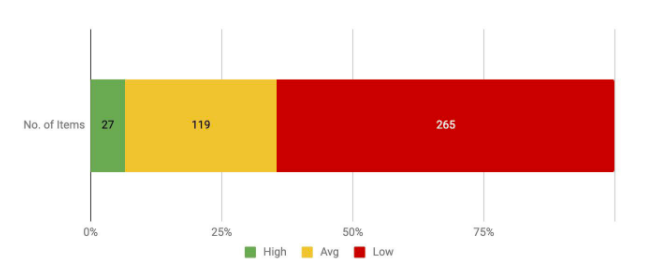 Our overall content quality score is based on the product page title, product description, key features, image count, reviews, etc.
Content Gaps – Titles / Descriptions / Key Features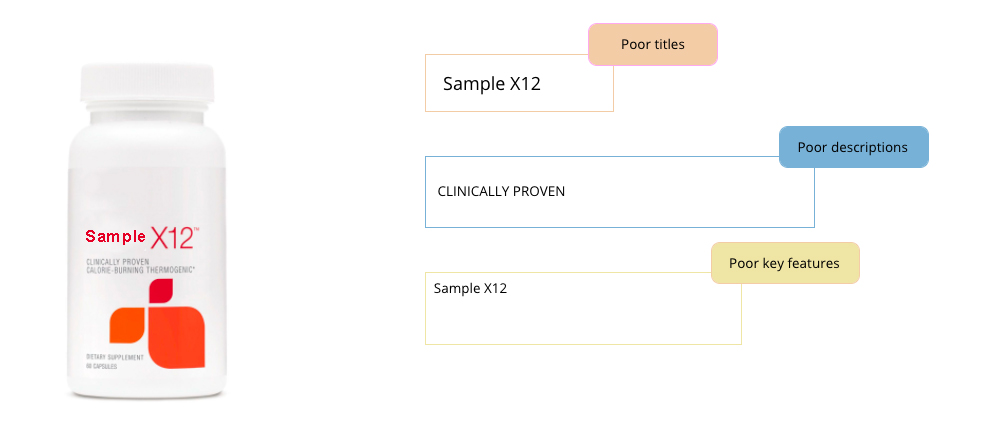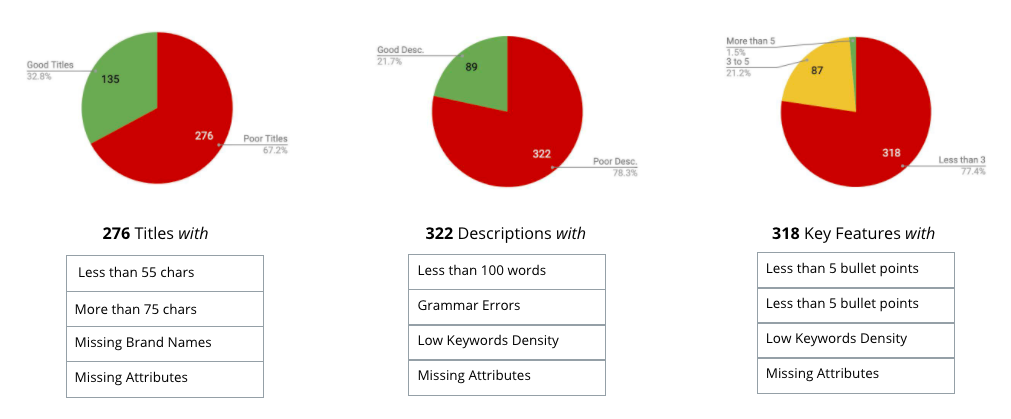 Other Important Page Elements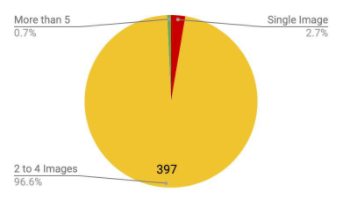 Product pages with 5 or more images
provide a better user experience and have proven
to increase conversions.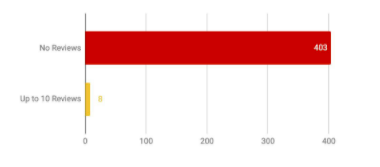 Product pages with more than
10 customer reviews show a drastic increase in customer engagement and conversions.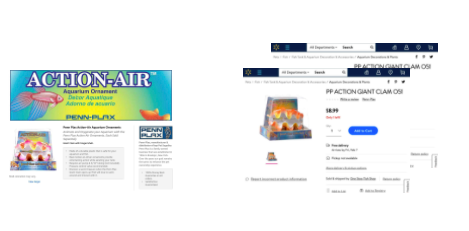 72 pages can be instantly updated with existing Rich Media Content
for better customer experience and higher conversions.
Enrich Your Product Content for Better Performance


Have You Done The Audit Of Your Walmart Store To Increase Conversions? Don't hesitate to avail of this FREE service