Engage and Convert More Customers on Walmart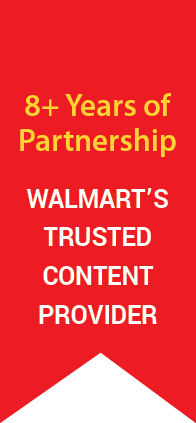 Drive higher traffic and conversions through valuable content on your Walmart product pages.
eZdia is Walmart's trusted content producer with over 1 million pages and 8 years of direct production experience with Walmart's content and SEO team. We cut our teeth building scalable SEO solutions so Walmart's teams and their brands can identify, monitor and enrich key product pages, drive more traffic and win more sales.
A unique and descriptive product title helps the search engines identify your products sooner and results in a higher click-through rate (CTR) on the search pages and eventually more visitors to your product pages.
50-75 chars Title case
Include brand name
Include style, pack/count (if applicable)
Do not include variant info.
Enhanced Product Descriptions
A unique and original product description is essential to beat out the competition. The descriptions must be well-crafted, engaging and SEO friendly. Each description can target up to 3 important search keywords.
150-250 words (longer the better)
Must be unique and original
Be clear and concise
Be specific and informative
Include keywords
Enrichment of Key Features
3-10 rank-ordered important features
Include benefits and highlight product attributes
One key feature per line
Sentence case, no end punctuation
Put the most important features first
Do not include variant info.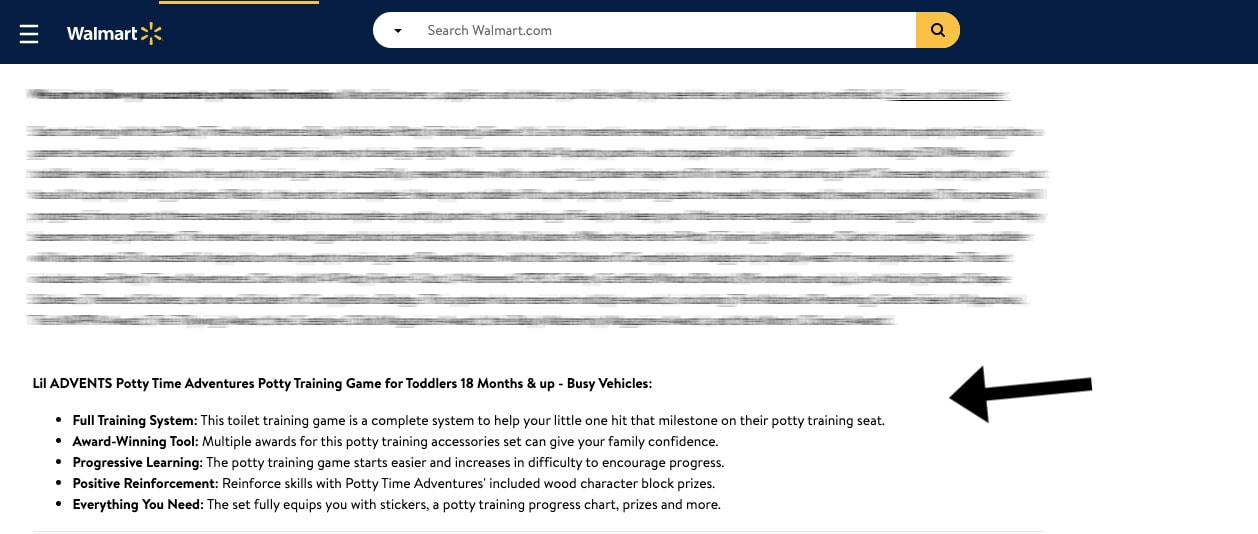 Scroll on the image to see full page
Rich Media Content Publishing
Rich media content helps to tell a product story, educate your customers so they make an informed buying decision. On Walmart item pages, rich content improves SEO and helps increase conversion by more than five percent. Interactive content includes:
360-degree product views
Videos and PDF user manuals
Product comparison tables
What's in the box
Source existing rich media assets and publish them on Walmart
Optimized Product Pages on Walmart Consistently Outperforms Non-Enriched Pages by over 20%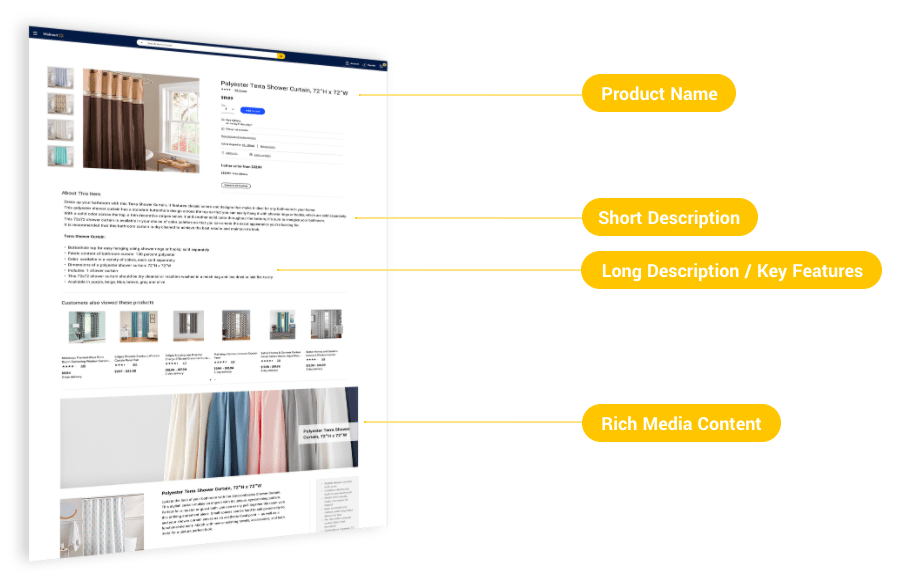 eZdia's 8+ Years of Inside Walmart Experience and Cutting Edge Technology Helps You Stay Ahead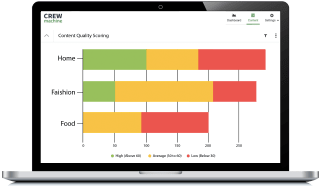 Content Quality Reports
Monitors walmart search ranks
Monitors google search ranks
Recommends potential keywords
Measures share of Voice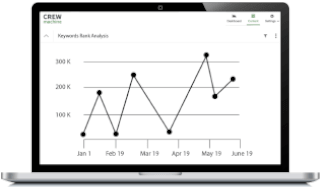 Keywords Rank Analysis
Identifies poor titles & descriptions
Monitors customer reviews & ratings
Category specialists recommendations
Send poor content pages for optimization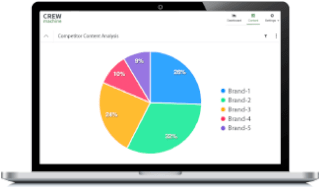 Competitor Content Analysis
Identifies your top competitors
Monitors competitors content health
Monitors competitors share of keywords
Recommends a competitive content strategy
Here's What Our Customers Are Saying About Us.
The team at eZdia did a great job of getting our Walmart listings optimized. We're already seeing noticeable improvements in conversion rates. The team was professional and timely and we would recommend them to anyone.
Solyman Najimi, President, Juka Innovations Corporation
www.TubShroom.com
I've had the pleasure of working with the eZdia team in managing my Walmart account. I am impressed with their quick turnaround time, always delivering on time. They were able to update my listings in less than a week. Additionally, I appreciated their expertise in providing expert guidance to optimize my listings according to Walmart's algorithms. I know this will lead to increased sales performance. Their customer service response is quick and responsive. Highly recommend.
Gerti Morell, Director of Marketing, Plymouth Healthcare Products LLC, Loma Lux Laboratories,
www.lomalux.com,
www.plymouthpharmaceuticals.com
eZdia was a very professional company. They did high-quality work in a clear timely manner. We utilized their skills to assist us with Amazon and Walmart. We intend to use them again in the near future as the need arises. I would highly recommend
Tim Hoffman, Partner, Vita Sciences,
www.vitasciences.com
We are thrilled to see eZdia's turnaround on the keywords and long product descriptions. The rise in the number of orders on the pages that were updated with SEO content is significant.
Rifka Thoufeek, Assortment Specialist
Triangle Home Fashions
I am extremely happy with the service received from your team. Professional and prompt service. I enjoy working with your technical team. I will use your service again in the next a couple of weeks for my other skus
Jackey Hong, Owner
MediNinja LLC.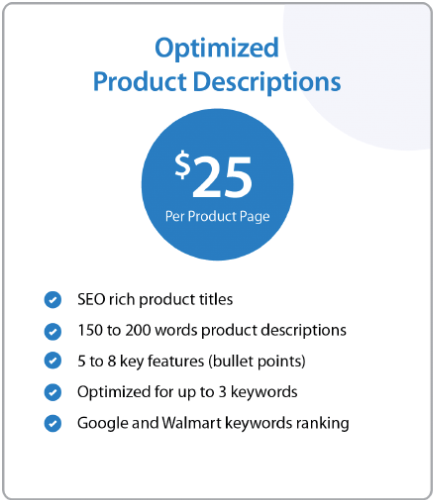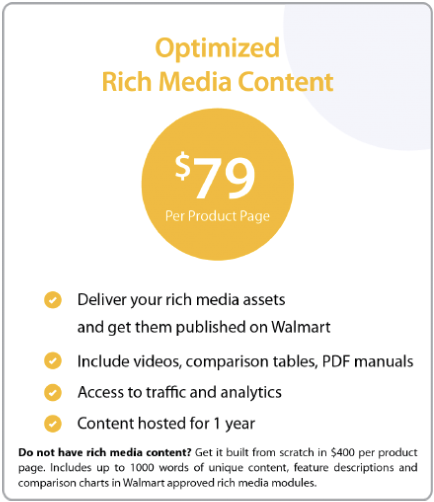 Note: For product pages with multiple variants, eZdia optimizes the content for each variant at an additional cost of $5 per child SKU